Flooring & Carpet Store in Tupelo, MS
Established in 1955, House of Carpet is your complete flooring store for coverings in Tupelo, Plantersville, Mooreville, and Verno, MS and the surrounding region. Our inventory of carpet, vinyl flooring and rugs is one of the largest around, and also includes wallpaper, office furniture, fireplaces and stoves. We'll help you find exactly what you need, and we handle the installation for most products. Contact us today to schedule a walkthrough of our fully-stocked warehouse!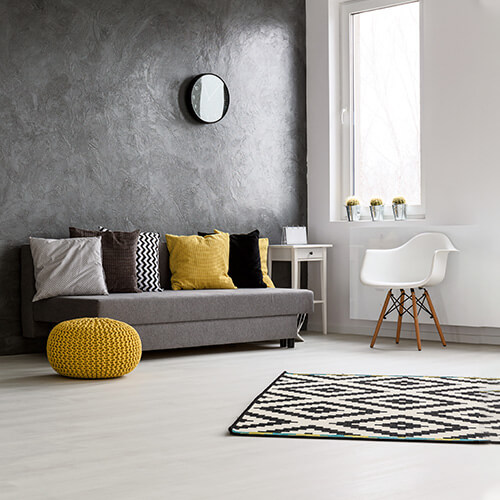 Endless Possibilities of Perfect Flooring Products
You might walk all over your floors, but that doesn't mean they shouldn't be comfortable, appealing and resilient! At House of Carpet, we've been extolling the benefits of quality carpet, vinyl, rugs and more for more than 65 years. Our flooring store is one of the most well-stocked in the state, and we bring flooring solutions to customers from Birmingham, AL to Memphis, TN. Come see for yourself at our warehouse in Tupelo, MS!
The secret to our success over these many years is simple: variety. There are literally thousands of samples and stock options at our carpet store, spanning material, texture, color, pattern, brand and price point. With enough options, there's sure to be something for absolutely everyone—all you need to do is tell us what you're looking for! We invite you to stop by and we'll help you narrow your search, letting you see and feel the carpet, vinyl and rugs we have in stock. Then, when you've made the right choice, we'll make sure it looks great in your home with proper installation services.
We don't stop at flooring, either. Over the years we've expanded our inventory to include just about any interior products our customers demand. Today, that means wallpaper, office furniture, and wood-burning stove and fireplace products. Just like we've done with flooring, variety is our motto. Our inventory can't be beaten and we'll make sure our customer service alone is enough to justify choosing House of Carpet for your interior needs.
Don't bother with other flooring and carpet stores in Tupelo, MS that try to move whatever's on sale or that only stock a limited range of products. At House of Carpet, you tell us what you want and we'll make it a reality in your home or business. We stock the products and go the extra mile because it's what our customers deserve.
We travel from Tupelo all the way between Birmingham, AL and Memphis, TN!

Visit our 20,000sq/ft. warehouse to see the latest products and styles we have to offer.

We've been in the business since 1955, and we've evolved with the industry.

Our products and services are available for all residential and commercial customers.

There's never a job too big or too small for us to take on, and we'll see it's done right.
A Flooring Store That Can Surprise You
There's no end to the number of floor coverings we stock and sell! Contact us to find the style, color, texture and price point that's right for you, then let us bring it into your home or business today!
People visit our flooring store from Birmingham, AL to Memphis, TN including the following areas:
Amory, MS
Booneville, MS
Plantersville, MS
Collierville, TN
Epora, MS
Fayette, AL
Fulton, MS
Mooreville, MS
Hamilton, AL
Jasper, AL
New Albany, MS
Pontotoc, MS
Russellville, TN
Southaven, MS
Verno, MS
Tupelo, MS
West Point , MS
Winfield, AL